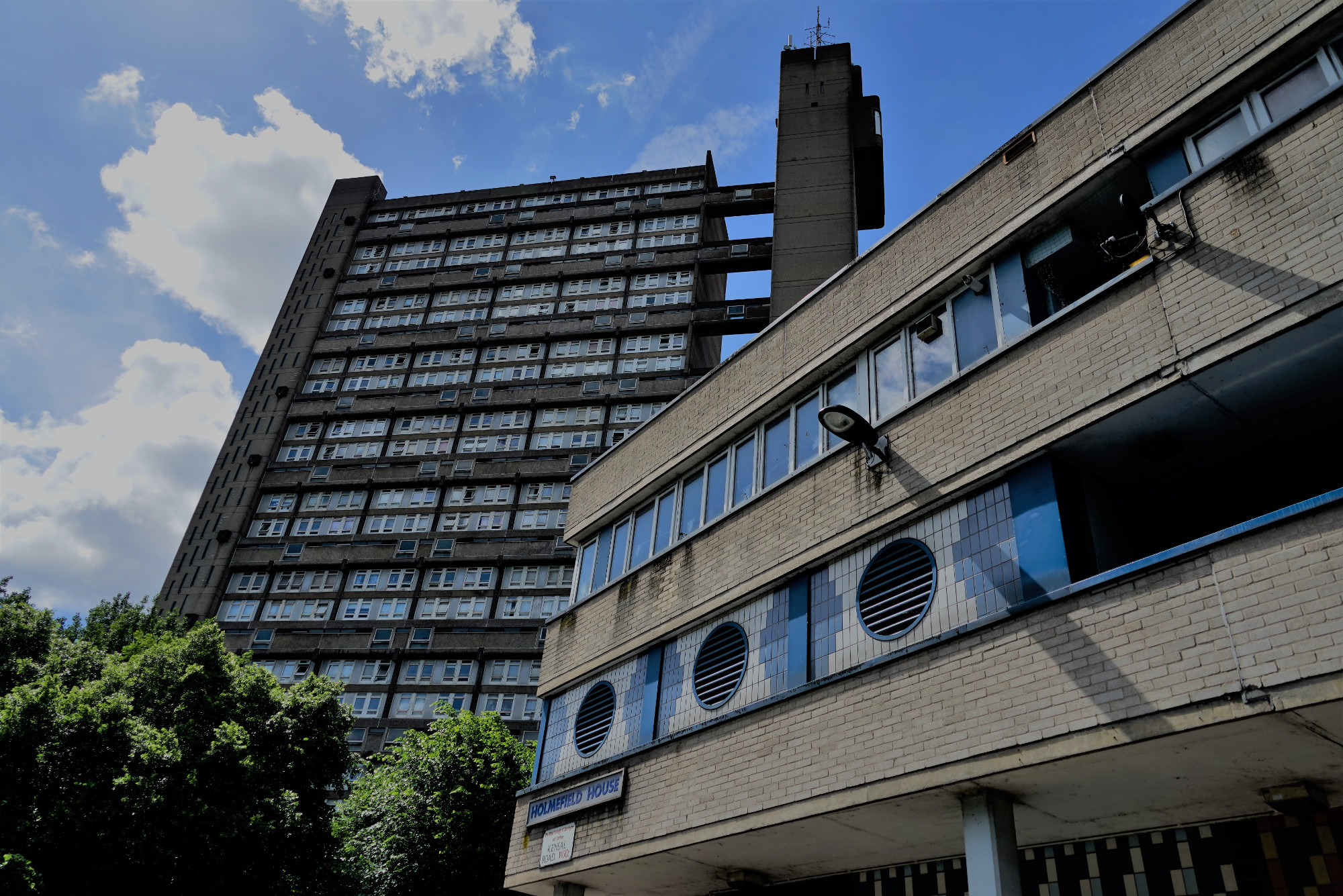 A Grade II listed building, a cult landmark and a beacon for people living in West London; its tall and distinctive silhouette helps orientation. Completed in 1972 for social housing, most units are still concil flats.
Some people say: "This tower is brutal". Spot on! Brutalism describes a style of architecture invented by Le Corbusier where the choice of material, "béton brut" (raw concrete), and the focus of design on core functions ("living units") make no compromise with architectural frivolity…
Christophe Abensour.