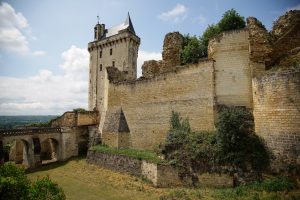 As French identity has been recently much debated, here is François Rabelais's 1534 utopia about how the Thelemites were governed, and their manner of living, in Gargantua, Chapter LVII:
"All their life was spent not in laws, statutes, or rules, but according to their own free will and pleasure. They rose out of their beds when they thought good; they did eat, drink, labour, sleep, when they had a mind to it and were disposed for it. None did awake them, none did offer to constrain them to eat, drink, nor to do any other thing; for so had Gargantua established it. In all their rule and strictest tie of their order there was but this one clause to be observed,
Do What Thou Wilt;
because men that are free, well-born, well-bred, and conversant in honest companies, have naturally an instinct and spur that prompteth them unto virtuous actions, and withdraws them from vice, which is called honour. Those same men, when by base subjection and constraint they are brought under and kept down, turn aside from that noble disposition by which they formerly were inclined to virtue, to shake off and break that bond of servitude wherein they are so tyrannously enslaved; for it is agreeable with the nature of man to long after things forbidden and to desire what is denied us."
This can safely be called a foundational narrative.
Christophe Abensour