On every project, we constitute a totally specific and dedicated group of extraordinary planners, documentary videographers, copywriters, art directors, plus ad hoc experts (semioticians, anthropologists, etc…), so that we can adapt the team to the project requirement uniquely. Of course, we also take into account the geography of the project, to have access to first hand understanding of the markets we need to include. Still, we have a core team, our partners around the world. Not only do they have flabbergasting competence and intelligence, but also they are nice enough for us to call them friends!
Christophe Abensour
Christophe Abensour is a French citizen; he was born in New Zealand which makes him a man of two hemispheres. Christophe is an "agrégé de philosophie" and MA in Political Science. He was a teacher of philosophy before pursuing a career in advertising: he worked in strategic planning and management with Saatchis, Lowe, Bates, O&M, and BBDO. Advertising made him a world pedestrian, working and living in Paris, London, Chicago, Moscow, and Barcelona. In 2001, he created Abensour & Partners to conduct brand projects for Toyota, L'Oréal, Mars, Heineken, Esthederm Group, Nestlé, SNCF and Unilever. At dinner parties Christophe annoys everyone with his urge to talk about cultural exploration and documentaries. He still has one or two friends left.
Tom Hunter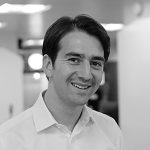 Tom Hunter is a researcher who combines right and left-brain thinking. The former was honed at the customer agency C Space, where he conducted brand projects for Danone, Nestle, Virgin Media and British Airways. The latter was refined at the Open Data Institute where he helped governments around the world use data more effectively for better decisions, faster innovation, and more transparent public procurement. He is a PHD candidate at the LSE, where his research focuses on democratic legitimacy (or lack thereof) in the European Union. A friend once described him as "the truly bicultural person I know" (clearly he hadn't met Christophe), a perspective that informs his work at Abensour & Partners.
Leandro Badalotti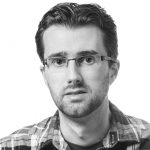 Cinematographer and editor, Leandro was born in Southern Brazil where he produced and edited two feature documentary films, New Immigrants and Volume 1 – Loud and Clear, chosen by the Brazilian Culture Fund and premiered on public television. Leandro moved to New York in 2010 where he produced a series of web videos for Magnum. At MediaStorm he contributed as associate producer on several award winning projects, including Emmy nominee A Darkness Visible: Afghanistan. For the International Committee of the Red Cross, Leandro shot and produced in Yemen the award winning short documentary, I Know Where I'm Going. Leandro also edited and co-produced award winning feature documentary Thao's Library. The film premiered in AMC Theatres and is available on Netflix.
April Wong
April is a millennial marketer and a big fan of growth hacker marketing, design thinking and big data. She has over 12 years of experience in advertising agencies like Saatchi & Saatchi, Ogilvy One, TBWA and McCann. Accounts she has worked on include P&G, Nivea, Nestlé, Cathay Pacific & Shangri-La, etc. She is specialized in branding, marketing, communication and market research in the Greater China region. Passionate about innovation, April has established "The Frame Shop" platform in 2017. The platform pulls experienced independent creative and specialists from different areas together to carry out innovation or branding projects with a speed, reactivity, cost effectiveness and enthusiasm that only ad hoc teams can provide.
Mariette Darrigrand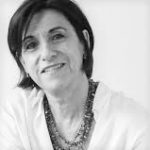 Mariette is a  semiologist; she has an obsessive interest for language, any language. She hunts words like others hunt butterflies, in social media, in news magazines, in TV series, in political discourses, in celebrities' interviews, in popular novels… Her core belief is that our society cannot be understood without decoding the signs that are produced everyday, everywhere. They contain our dreams, our needs, our wants, our barriers, and our fertile contradictions. And also our cultural specificities. Mariette has a weekly segment on France Inter public radio, and is a regular speaker on French TV. She is the author, among other books, of "Ces mots qui nous gouvernent" ("The words that govern us") – Bayard – 2008. "Comment les media nous parlent -mal" (how do media talk to us – badly) – Ed. François Bourin – 2014, and of "J'te kiffe / Je t'aime" – folio-Gallimard – 2017, on contemporary romantic vocabulary. Mariette is also a lecturer at Paris 13 University.
Coco Videla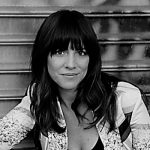 Coco is a strategist and producer based in New York. She hails from the sunniest city in Venezuela, which accounts for her perennial optimism. Coco has worked for agencies across the WPP and Publicis networks for more than 14 years, heading strategy for a number of renowned brands. In 2013, she started The Village, a collective of creative minds and award winning documentarians, with the vision to create powerful human interest stories that provoke critical thinking. She believes marketers and entertainers hold the power to change the world through the stories they tell, and she intends to use this power responsibly.
Jessica Jones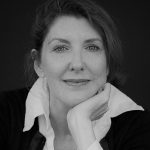 Based in London, Jessica is a writer and ethnographer.  She is skilled at talking to and observing people, drawing out their stories, and revealing the underlying cultural narratives. Jess has co-written eleven non-fiction books in the fields of lifestyle, fashion, and popular culture. As head of strategy and communication for Trinny & Susannah for ten years, she has gained deep insight into issues of women's self-identity. Her own acclaimed memoir The Elegant Art of Falling Apart is a darkly humorous observation of the power of friendship in the face of emotional breakdown. Essential to all of Jessica's work is the ability to discover and convey universal truths through personal stories.
Back to Who we are.